"These always look so pretty on the cookie plates I give for Christmas."
Ingredients
1 1/2 cups butter, softened
1 1/2 cups white sugar
1 (8 ounce) package cream cheese, softened
2 eggs
2 tablespoons lemon juice
1 1/2 teaspoons lemon zest
4 1/2 cups all-purpose flour
1 1/2 teaspoons baking powder
1 cup apricot preserves
1/3 cup confectioners' sugar for decoration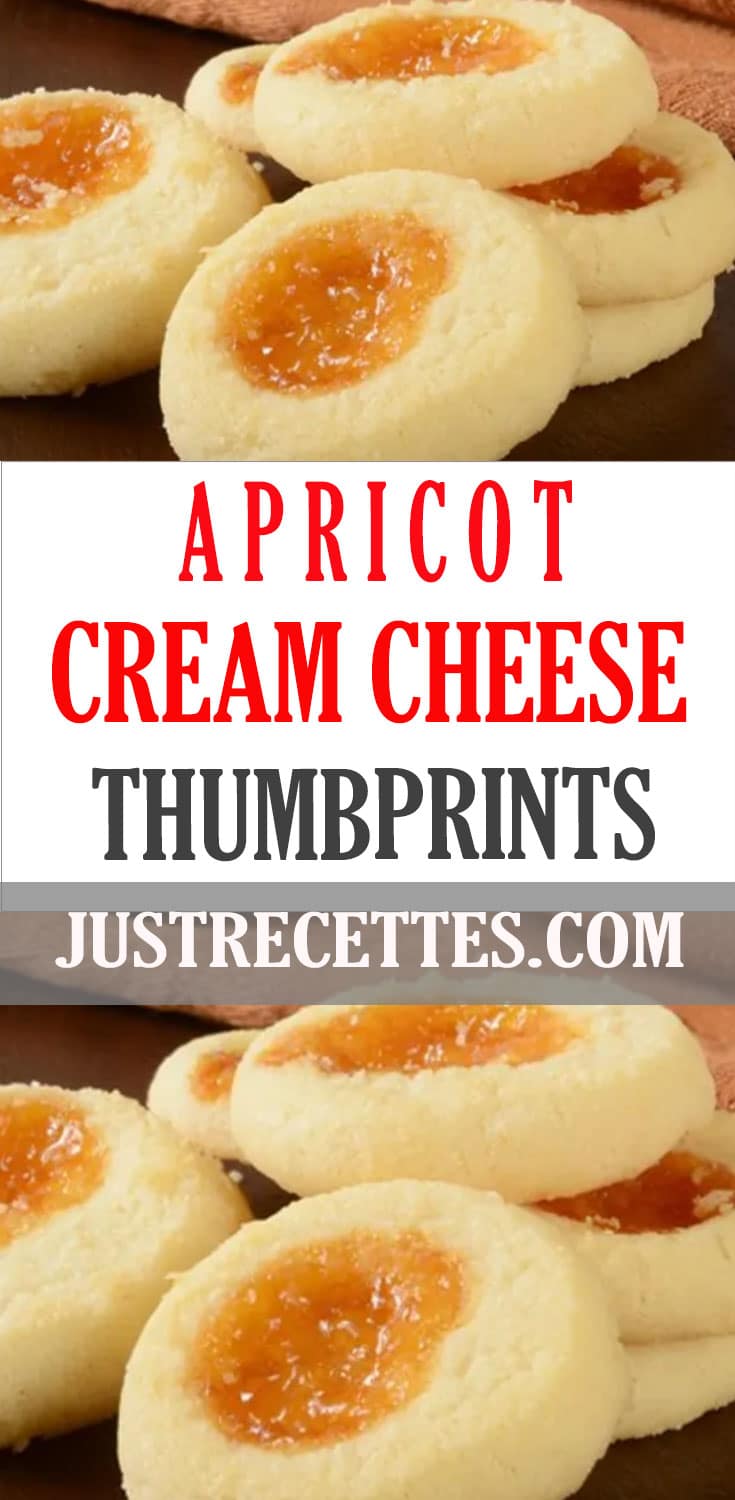 Directions
In a large bowl, cream together the butter, sugar, and cream cheese until smooth. Beat in the eggs one at a time, then stir in the lemon juice and lemon zest. Combine the flour and baking powder; stir into the cream cheese mixture until just combined. Cover, and chill until firm, about 1 hour.
Preheat oven to 350 degrees F (175 degrees C). Roll tablespoonfuls of dough into balls, and place them 2 inches apart on ungreased cookie sheets. Using your finger, make an indention in the center of each ball, and fill with 1/2 teaspoon of apricot preserves.
Bake for 15 minutes in the preheated oven, or until edges are golden. Allow cookies to cool on the baking sheets for 2 minutes before removing to wire racks to cool completely. Sprinkle with confectioner's sugar.